Global leader in satellite connectivity, our digital solutions cover all types of hybrid telecommunications, managed IT and cyber security as well as IoT/OT solutions.
Our customers have achieved significant efficiency gains thanks to their digital transformation, yet are also facing a considerable increase in threats/cyber risks, while having to meet stricter regulatory requirements.
As a key partner in the operations of our customers, our challenge is to provide them the best solution combining hybrid connectivity and digital services. The aim of our cyber security products and services is to provide resiliency, allowing our customers to focus on their core business in complete peace of mind.
In order to continue to develop our cyber security portfolio, we are looking for a passionate Product Owner who combines organisational skills and technical drive.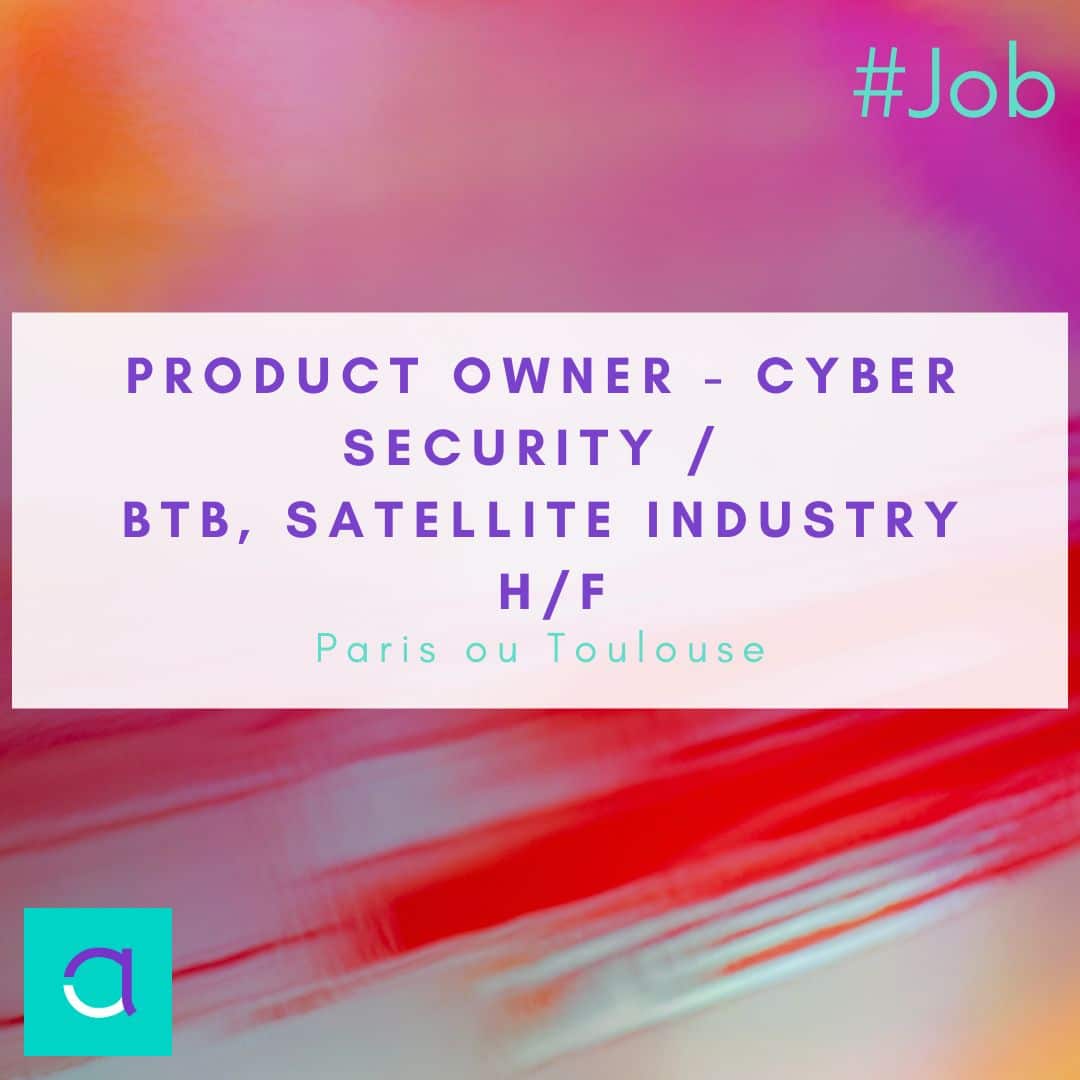 Our Product Owner Mission
Prompted by new business opportunities and helped by more abundant bandwidth, cyber threats have recently increased significantly in all industries for which we are delivering our services. For these reasons, as well as stricter regulatory requirements, we have accelerated the upgrade and expansion of our cyber security service portfolio to better defend our customers' assets against more and more sophisticated attacks.
We are looking for a Product Owner to strengthen our Cyber Security product team. The role requires strong project management skills, an interest in cyber security technologies, but also a good understanding of operational challenges and excellent communication skills.
In his/her position the Product Owner will liaise with product managers, our technical departments, internal and external developers as well as our operational departments.
Main Activities
The Product Owner's main activities will be to:
Acquire product & market knowledge on our business, our product portfolio, and our cyber security suite
Capture and centralize requirements around our threat detection, endpoint security, network security and associated managed services
Lead the drafting of technical specifications (in collaboration with the subject matter experts)
Turn requirements into a roadmap, establish milestone plans, and validate these with the product team
Ensure the quality of the delivered developments, as well as prioritisation towards development and operational teams, in line with commercial opportunities
Setup own project governance, coordinate with stakeholders from the various departments (engineering, customer support, billing, collection, …) and secure service integration within the entire organisation, with a focus on on provisioning, service management and customer portals
Work with operational and technical teams to simulate end-to-end use cases in dry run / testbed before rolling out in the field
Deliver professional documentation for internal support teams (process description, FAQ, etc) as well as for customers (user-manuals, etc); train support organisation about the service and how to handle issues
Run regular risk analysis and propose mitigation action plans
Publish regular reports about the projects' status and progress
Profile
Profile Education / Qualification
University master or similar degrees, preferably in IT, telecommunications, network engineering or cyber security
Professional records in project / program management
Solid comprehension of network & endpoint security, detection, SOC, remediation services
Good commercial understanding
Proven working experience in an international environment and transnational organizations
Excellent MS office tool skills
Fluent in English written and spoken (at least B2 level)
Personal Qualities / Attitude / Competences
Team-player, trustful and reliable
Passionate about technology and innovations, driven by technical & commercial disruptive challenges
Self-motivated, creative with a high-level of energy
Excellent interpersonal and organizational communication skills
Ability to structure complex information, plan, prioritize, delegate tasks, and focus on deliverables
Excellent analytical, problem-solving abilities, and result-focused with ability to work under strong pressure
Ability to drive teammates with various background and level of seniority, and geographically distributed
Structured and persistent, with the drive to create and continuously improve agile processes
By joining us, you will have a chance to:
Contribute to the growth of a global leader,
Benefit from technological evolutions driven working environment,
Grow in an open-minded culture with a very little hierarchical macro-structure,
Express yourself fully and to evolve in your area of responsibility,
Work in hybrid mode,
Benefit from an attractive package and many advantages,
Work in a very friendly atmosphere,
Be a part of an international team of experts.