Marketing / Web Marketing
-
Project Manager
We are a global healthcare company specialized in lifesaving medicines and technologies for infusion, transfusion and clinical nutrition. Our products and services are used to help care for critically and chronically ill patients. We are recruiting for our ELAMA Region (Europe, Latin America, Middle East & Africa) an International Digital Officer.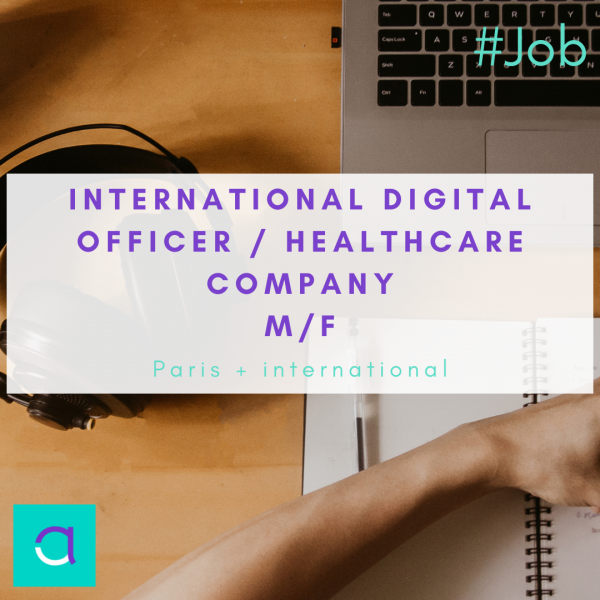 🎯 Mission
Reporting to the Senior Vice President Business Projects, Communication & Digital, you will coordinate the development of our digital roadmap supporting the 40 countries of the ELAMA Region. Your main tasks will be:
Align on the digital strategy of the ELAMA Region with the Group strategy as a privileged speaking partner with Corporate for all digital topics,
Proactively launch and monitor new digital projects (requirement assessments/management of budgets and planning …) and facilitate digital project management with ELAMA countries,
Support and assist the teams in the countries of the ELAMA Region (mainly Marketing & Sales) with the deployment of the digital platforms and tools required by different departments in order to implement the strategy while respecting regulatory constraints,
Guide the countries in decisions concerning their local digital projects and the roll out of corporate projects,
Closely monitor our digital development and define the Key Performance Indicators (KPIs).
🙂 Profile
A university graduate or equivalent with a special focus on digital, you have minimum 5 years of experience in international digital project management, preferably in the field of healthcare, and you have the capacity to effectively and proactively support our digital development. Fluent in English / Fluency in Spanish and/or French would be highly appreciated.
You possess excellent communication skills and feel comfortable explaining digital concepts to a non-digital audience and spread the digital culture. You have a strong sense of commitment and are open to different cultures and methods of working. You are independent with a passion for new technologies and are constantly on the lookout for new technological developments and trends with a view to continually improving our digital strategy.
❓ Good reasons to join us
A chance to work with smart, talented, and multi-cultural team,
Contribute to digital transformation of our society,
An opportunity to fully express yourself in your field of responsibilities and to grow with us,
An exciting and central role in our future success.
#LI-DNI