Customer Success
-
Marketing / Web Marketing
Sorry, this postion has been filled… But find our Customer Success job offers here!
French scale-up, advanced internationally, in a hyper-growth phase, pure player in Saas, we have quickly won over thousands of customers in more than 30 countries.
Using AI, Deep Learning and Big Data technologies, our solutions offer the best level of automation on the market, while providing a highly intuitive user experience.
Our potential and our resources allow us to be very ambitious in our development projects: consolidate our leading position in France and Europe, strengthen our market share in the USA, conquer new countries (Canada, EMEA, Latin America), and expand our offer.
We continue to step up and strengthen our team regularly.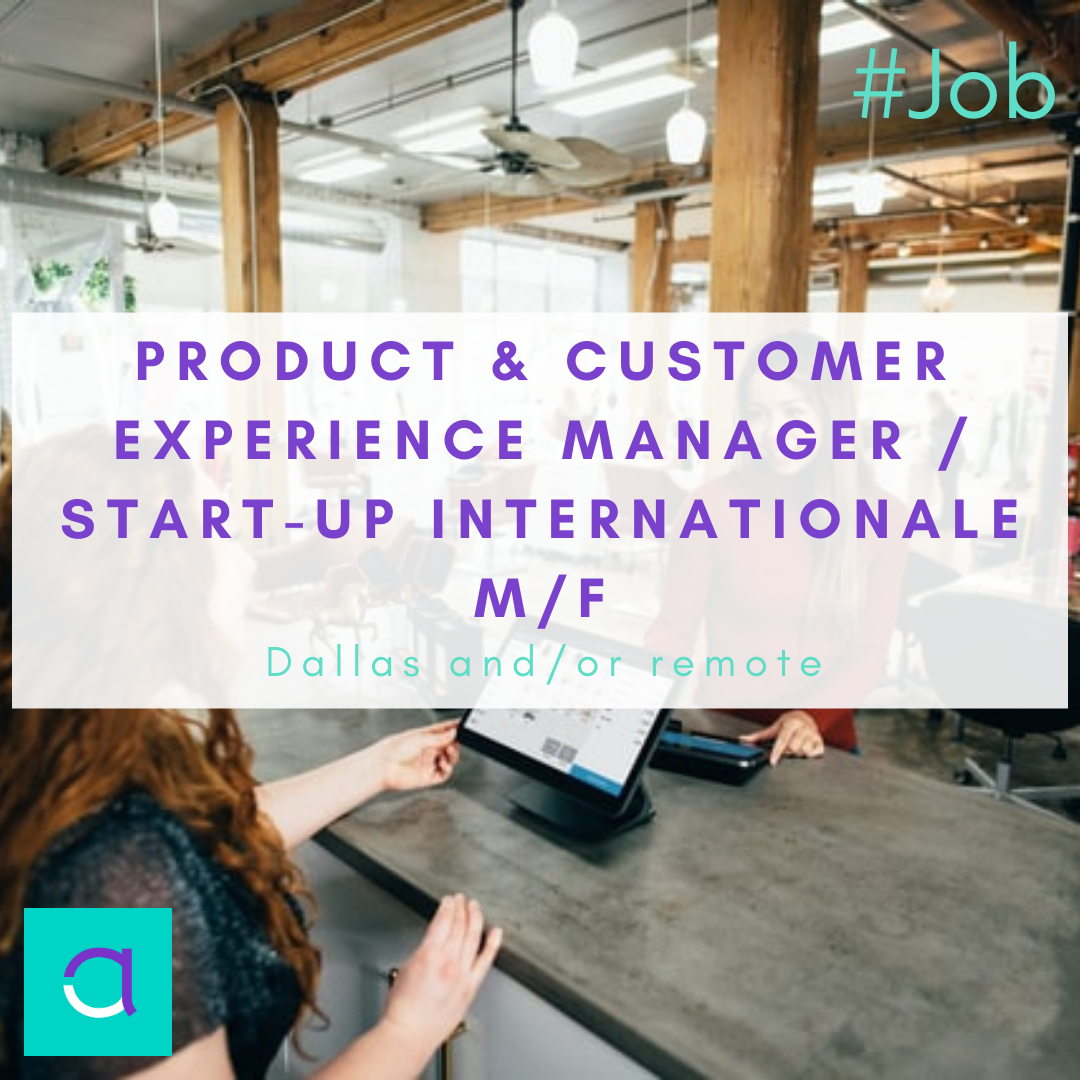 🎯 A very strategic mission:
 Fundamental to our vision and mission are our products, and specifically how we think about bringing products and services to the market, ensuring user adoption and excelling in internal teams enablement.
As a Product & Customer Experience Manager, you create, build, and structure this function with the objective of bringing the organization to excellence.
In a context where many things have already been initiated, your challenge is to make us progress by carrying a global and worldwide product vision.
In permanent sync with our US teams, our French headquarters, and other countries, regardless of where you work (Dallas USA or Montpellier France would be ideal). The remote culture is strongly rooted in our DNA.
Your responsibilities:
Market research through customers – prospects – internal stakeholders interviews and competitive intelligence etc.
Go-To-Market strategy and business plan: market segmentation, user and buyer personas definition, positioning and differentiation strategy, product messaging (this includes providing with differentiating product messaging that set us apart from the others in the market), pricing strategy, sales channels definition, customer acquisition plan etc.
Internal teams enablement and support: educate and empower Marketing, SDR, Sales, Tech, Support teams with products. This includes delivering outsmart market research and personas research outcome, providing with compelling sales tools and engaging internal training programs.
User feedback provisioning to help improving product features and product design to create an even better user experience, and to influence roadmap. This includes structuring internal and external – including users – collaborative processes to foster these feedbacks, through focus groups, customer advisory board or other similar initiatives.
Depending on the profile and on the workload associated to the 4 major responsibilities above, the role could additionally  include or not the following:
User product adoption and satisfaction: coordinating and producing – when needed – relevant user assistance, training and other product-related materials, ensuring consistency across regions, guaranteeing overtime perfect matching with evolving users' needs. This area includes our Intercom tool's management.
🙂 Required Experience Skills/Knowledge
Strong experience (5+ years) in product marketing or management / user experience / product launches in BtoB SaaS app/Software/Tech industry (ideally financial / accounting business processes, but open to others) OR a proven perfect ability to learn, understand and adapt very quickly to a new product, a new market and to new personas.
A strategic and visionary mindset.
A collaborative and cross-functional spirit​.
A doer, customer-oriented and business-centric mentality. ​
Outstanding written and verbal communications and story-telling oriented demonstration skills.
Proven ability to adapt to and respect an existing but fast-evolving organization while leading your own activities, interacting with a wide and various range of stakeholders, and being considered a product SME.
A perfectly fluent French and English (whatever your mother tongue is).
❓ Some good reasons to join us:
The right moment to join this scale-up having lit the 2nd stage of the rocket!
A global business with very strong growth (+50%) in a dynamic market.
A company backed by a solid group and having the means to match its ambition.
An exciting and central role in our future success.
A very customer-oriented culture and product innovation.
High-quality and highly committed teams sharing unifying and stimulating values.
A top working environment.
👍 Benefits
Competitive base + performance-based bonuses
Generous paid time off and paid holidays
Health, dental & vision insurance for the entire family starting your 1st full month
Group life insurance
401(k) plan
Awesome work environment (open space, kitchen, free snacks, break room with TV and Wii games, a nice gym, etc.)
Bi-monthly 'happy hours'
Amazing quarterly team events and activities
Great work-life balance
#LI-DNI