Are you passionate about new technologies, part of Web 2.0, and looking to boost your career by joining an innovative and dynamic company? Join us!
Building a strong team is essential to a project's success. Beyond the ability to recruit advanced profiles, our main concern is to build and support a "dream team" capable of assuming ownership of the project and taking it to the highest level.
So Altaïde does not seek to "sell" a position, but to advise each candidate on the best choice for their career.
Our recruitment process
Altaïde, as a true ecosystem specialist, benefits from a global vision of its clients' needs. For this reason, our vision goes beyond the classic "1 position -1 candidate" scheme. We anticipate the future and do not hesitate to seek for candidates whose profile corresponds to future needs.
In this context, we carefully read all the received CVs, even when you receive a confirmation mail from our ALT22 robot. Your CV will be examined by a specialized consultant in your field. The preselection evaluates the suitability for the job profile, including the specific skills and expectations of the company (sector knowledge, for example).
As a result, selected candidates are shortly offered a face-to-face interview with a consultant. This is a "discovery interview", which allows us, on the one hand, to specify certain points of their experience, but also and above all to specify their wishes and motivations, in order to offer them the most appropriate position for their expectations and development of their career. At Altaïde, we follow the candidates for several years!
If your application is submitted to the company, they will contact you for a more technical / operational interview. We then walk you through until the conclusion of your contract and your integration into the company.
Counselling for candidates
In job search books, the press, recruitment websites, law firms, and now even on blogs are often found plenty advice for job seekers. However, in Altaïde (and in discussions with other recruiters as well) notice that candidates make many common mistakes. These are easy to avoid with a little preparation and common sense.
For this reason, we offer ​​on the Altaïde blog pragmatic tips without languages to avoid typical mistakes and support you in your job search. The idea is to share with you good employment practices in an environment that is rapidly evolving with the increasing use of social networks (Linkedin, Viadeo, Facebook, Twitter …) and with the appearance of new web tools (Qapa…).
You will also find all the video chronicles "CV à la loupe" produced in collaboration with Lexpress.fr.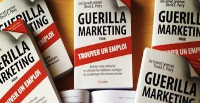 Jacques Froissant, our founder, is also the author of the book "Guerrilla Marketing pour trouver un emploi" (Guerrilla Marketing to find a job) in Editions Diateino. This book brings together pragmatic advice, but it is above all a really different job search method from what has been written on the subject in France – Find out more!
The Altaïde Community
For over 15 years Altaïde has walked alongside various startups, web companies, e-commerce, software publishers, and other large accounts that are being digitized, developing a wide community of professionals from the high technology world. Feel free to join the Altaïde community by subscribing to our LinkedIn page and to our Newsletter.
Thanks to the "Altaide Community", you can join a quality network, share it with your friends, and benefit from advice and specific information about recruitment companies.
Save time! Receive offers that match your search directly, through a personalized alert system. Take advantage of exclusive information reserved for our members, listen to your future managers! Let your knowledge benefit from it! Share it with your friends.
Application submission
The job offers currently published on our site www.altaide.com do not match your search?
As recruiting experts for the Web / Digital / e-Commerce / IT professions, we recommend that you join our Altaïde community.
We regularly have new job offers in management, marketing, sales, development within innovative and fast-growing companies.
Do you want to be part of our database? Feel free to follow us on LinkedIn and send us your CV in just one click through the links below. As soon as we have an opportunity that matches your profile, we will contact you.