Sorry, this postion has been filled… But find our Sales job offers here!
Global company with very fast expansion, supporting all type of industries that need Innovation, Intellectual Property and Legal management solutions, is looking for a tri-lingual Inside sales person. Our offer includes renowned software suite, consulting and services.
Established in France, we are present in more than 30 countries with offices in Paris, Washington, Munich and Tokyo. 300.000 users worldwide are using our software solution worldwide.
In order to complement our 1400 people, we are searching for the following candidate to be based in our Paris head office: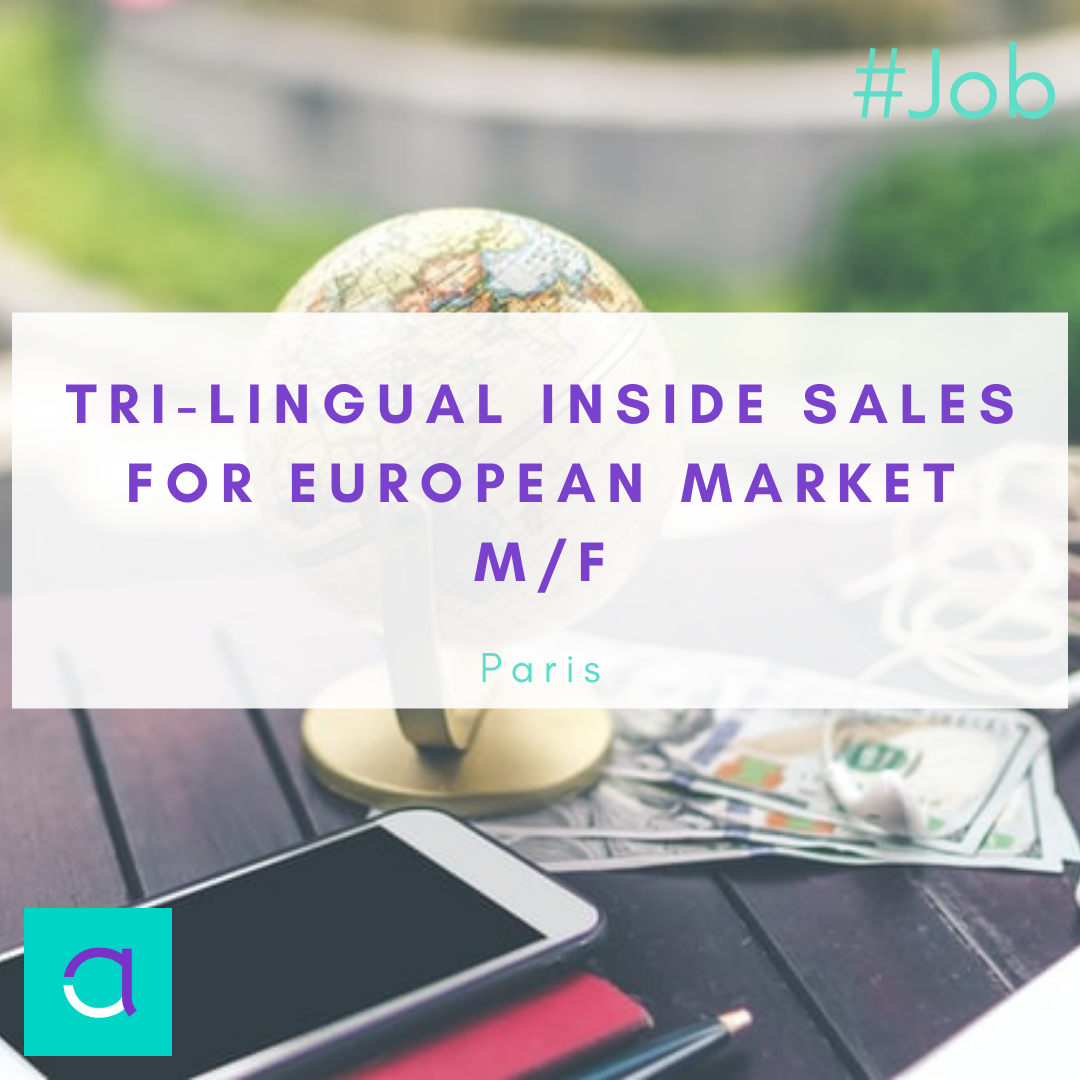 🎯 Mission / Responsibilities:
The Inside Sales position primary focus is to identify, contact and nurture new leads and prospects in European countries with a specific focus on German speaking countries.
Your main responsibilities are:
Identify and directly contact new potential leads and prospects
Promote adapted marketing and sales content to new leads and prospects in order to get appointments
Support the existing sales team to help them meet their sales quota
Set qualified appointments for the field counterparts with new and existing customers to address their IP business challenges
Understand needs and challenges of prospects, to qualify them using BANT qualification (Budget, Authority, Need, Timeframe)
Assist the Sales Director and the Marketing team in the lead generation programs, implementing campaigns, inviting prospects and following up on events and subsequent lead activities and monitor lead activities' performance
Allocation of leads to the sales representatives when sales visit is required
Consistently exceed sales and qualitative targets and demonstrate continuous progress towards achieving account strategies with sales representatives colleagues
Good mastering of mainstream CRM solutions and ensure accurate and timely forecast as well as opportunity updates for management visibility in the territory
Monitor lead conversion to prospect and opportunities maximizing the CRM in place
Maintain and develop close relationships with field sales, marketing and communication team as well as business development colleagues to maximize full potential of every opportunity
Achieve daily lead qualification using social media and other web resources
🙂 Qualifications:
Minimum 2 years B2B sales or inside sales experience
IT or technology experience is a must
Excellent written and verbal communication abilities in all 3 languages: German, English and French
Any other additional language is a plus
Bachelor degree in Sales or Business oriented college degree or equivalent education
We expect our team to be rapidly autonomous
❓ Good reasons to join us:
Company, products and services are highly recognized in its market worldwide
Solid business model, highly profitable
Chance to work with smart, talented, and multi-cultural team
Inside coaching and mentoring during the ramp up phase
#LI-DNI