DevOps / Infrastructure
-
Ingénieurs / Développeurs
-
Sécurité
Recrutement Security Specialist – Ethical Hacker / Incubateur Groupe de premier plan (H/F)
Our client is a digital subsidiairy of a large company of the industry, in charge of accelerating the digital transformation of the firm.
In order to enable this transformation it wants to switch from a closed to the world IT approach to open to the world, connected IT systems.
Our client's roadmap involves exposing it's core services thru secured public apis and applications. In such a context, security must be top of mind and is a challenge in every project. As a consequence, the company needs to strenghten it's security team with a security expert.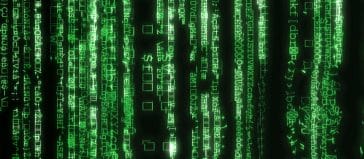 Job Description
We are looking for a Systems Security Specialist with emphasis on web & mobile applications development, APIs development and cloud & penetration test on dev. You must be passionate about security and staying ahead of all possible threats to the system. You will be working with our development team to ensure that our network and technology stack is watertight. You will become thoroughly familiar with our architecture, helping to direct its development. You will provide regular reports of potential vulnerabilities and risk profiles. Good communication skills are critical to efficiently coordinate with our team and build a secure end product.
The position is based in Boulogne near Paris with several travels possible and be part of the technology team led by the lead technologist and attached to the Digital General Manager, with functional reporting line to IS/IT Security Division.
Responsibilities
Roll out the corporate security policies in the perimeter of the role job

With respect to the ISSP, design and maintain the security of our development and its infrastructure

Actively look for security vulnerabilities in our applications, APIs and infrastructure, reporting issues and describing possible solutions.

Stay up to date with security news, keeping an eye out for the latest vulnerabilities and remedies emerging in the field.

Actively liaise with Security Division in order to be compliant with corporate policies

Actively liaise with the development team to ensure a secure architecture.

Actively liaise with the development team to ensure thorough automated testing of all source code (e.g., via Test-Driven Development).

Provide regular reports auditing our current services and latest changes, as well as our internal practices.

Monitor our server traffic, ticketing and reporting unusual packets.
Skills and Qualifications
You have a degree in Computer Science or Computer Engineering as well as a security certification. You demonstrate a thorough understanding of potential attack vectors such as XSS, injection, hijacking, social engineering, and you also show a strong understanding of cryptographic primitives and their underlying principles. You know amazon aws, linux and the command line and you've worked with networking protocols, such as TCP/IP and with underlying implementations of HTTP and HTTPS. You are experienced with Content Delivery Networks and their integration into applications. You are proficient with basic programming, sufficient to write and execute scripts from the command line. You are someone active in the security community and contributes to open source projects. You are used to Agile Development processes and you have good communication skills.
Some good reasons to join us !
An exceptional opportunity to take part in the revolution of a major industrial firm.

Various projects dealing with all of the company and its customers

A strong impact on our organization with projects that are directly supported by the Group's top management

A department that aims to be a laboratory of ideas for the firm by freeing itself from any barriers

A team with a very strong technical level, having a great autonomy.

A limitless technology environment

Wonderful and welcoming workspaces